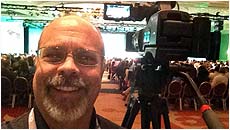 JOHN HAS AN EFFICIENT SOLUTION . . .
John is your go to video guy providing unmatched proven experience in all aspects of video production and editing.
Every video is customized, his goal is to deliver "better than imagined" results.

Consider John to be your video problem solver, providing an efficient resource for all your video needs.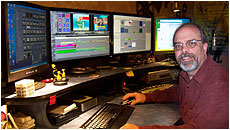 JOHN DELIVERS YOUR VISIONS . . .
John Willman is a video shooter, editor, producer, director and project designer. John recently moved to Charleston from Jacksonville. With over 30 years of broadcast experience, he can create an efficient solution for your organization.

Call John and ask him to join your team. He is the best at what he does, you won't regret your decision.
HAVE A QUESTION? CALL JOHN NOW!
Why haven't you contacted John yet? What are you afraid of? John starts every day fresh and bright, you gotta check him out! Stop speculating and call him now!

John knows how to get it done, he has worked on thousands of programs and your organization can use that to your advantage.
LOOKING TO MAKE or REVISE A VIDEO?
John can take your existing video and modify or update the contents to current up to date information. Collaboration is the best way to create video and working with others is what John loves to do.

Give John your idea, script and talent, and let John take care of the rest! John will help you complete your video and give it the polish it deserves! Your video should be working 24/7, when you're sleeping, during a jam packed day, when you're in a meeting.